I got pulled by the pull of the tide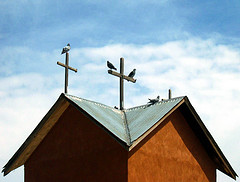 for the birds, by
dronepop
Three poems by Anne Sexton:
The Firebombers
We are America.
We are the coffin fillers.
We are the grocers of death.
We pack them in crates like cauliflowers.
The bomb opens like a shoebox.
And the child?
The child is certainly not yawning.
And the woman?
The woman is bathing her heart.
It has been torn out of her
and as a last act
she is rinsing it off in the river.
This is the death market.
America,
where are your credentials?
Words
Be careful of words,
even the miraculous ones.
For the miraculous we do our best,
sometimes they swarm like insects
and leave not a sting but a kiss.
They can be as good as fingers.
They can be as trusty as the rock
you stick your bottom on.
But they can be both daisies and bruises.
Yet I am in love with words.
They are doves falling out of the ceiling.
They are six holy oranges sitting in my lap.
They are the trees, the legs of summer,
and the sun, its passionate face.
Yet often they fail me.
I have so much I want to say,
so many stories, images, proverbs, etc.
But the words aren't good enough,
the wrong ones kiss me.
Sometimes I fly like an eagle
but with the wings of a wren.
But I try to take care
and be gentle to them.
Words and eggs must be handled with care.
Once broken they are impossible
things to repair.
The Play
I am the only actor.
It is difficult for one woman
to act out a whole play.
The play is my life,
my solo act.
My running after the hands
and never catching up.
(The hands are out of sight -
that is, offstage.)
All I am doing onstage is running,
running to keep up,
but never making it.
Suddenly I stop running.
(This moves the plot along a bit.)
I give speeches, hundreds,
all prayers, all soliloquies.
I say absurd things like:
egss must not quarrel with stones
or, keep your broken arm inside your sleeve
or, I am standing upright
but my shadow is crooked.
And such and such.
Many boos. Many boos.
Despite that I go on to the last lines:
To be without God is to be a snake
who wants to swallow an elephant.
The curtain falls.
The audience rushes out.
It was a bad performance.
That's because I'm the only actor
and there are few humans whose lives
will make an interesting play.
Don't you agree?