Got a man of the people says keep hope alive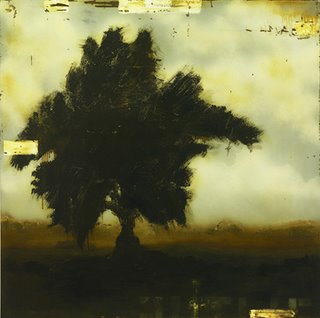 Sylvain Louis-Seize, Futile
*
The Washington Post
on 'The Path to 9-11,' which is scheduled to air on ABC next week. excerpt:
"Top officials of the Clinton administration have launched a preemptive strike against an ABC-TV 'docudrama,' slated to air Sunday and Monday, that they say includes made-up scenes depicting them as undermining attempts to kill Osama bin Laden.
"Former secretary of state Madeleine K. Albright called one scene involving her 'false and defamatory.' Former national security adviser Samuel R. 'Sandy' Berger said the film 'flagrantly misrepresents my personal actions.' And former White House aide Bruce R. Lindsey, who now heads the William J. Clinton Foundation, said: 'It is unconscionable to mislead the American public about one of the most horrendous tragedies our country has ever known.'
"ABC's entertainment division said the six-hour movie, 'The Path to 9/11,' will say in a disclaimer that it is a 'dramatization . . . not a documentary' and contains 'fictionalized scenes.' But the disclaimer also says the movie is based on the Sept. 11 commission's report, although that report contradicts several key scenes.
"Berger said in an interview that ABC is 'certainly trying to create the impression that this is realistic, but it's a fabrication.'"
...
"Clinton allies have complained that advance copies were sent to a number of conservative commentators, including Rush Limbaugh, but not to liberals. Limbaugh, saying that the screenwriter, Cyrus Nowrasteh, is a friend of his, told his radio audience that the film 'indicts the Clinton administration, Madeleine Albright, Sandy Berger. It is just devastating to the Clinton administration. It talks about how we had chances to capture bin Laden in specific detail.'
"ABC said copies of the film were sent to media organizations and commentators without regard to ideology, and that Democrats and Republicans were invited to a screening in Washington. At the screening, Richard Ben-Veniste, a Democratic member of the Sept. 11 commission, assailed the film as inaccurate."
...
"The assault on "The Path to 9/11" assumed the trappings of a campaign yesterday. Four senior House Democrats -- John Conyers Jr., Jane Harman, John D. Dingell and Louise M. Slaughter -- have written Iger to demand that the inaccuracies be corrected. Spurred by the Center for American Progress, which is headed by Clinton chief of staff John D. Podesta, 25,000 people have sent letters of protest to ABC."
--
related
: Screenwriter
says some of the scenes in 9/11 film were made up
; indicates its no big deal. excerpt:
"In an interview yesterday with KRLA-AM in Los Angeles, Cyrus Nowrasteh, the mini-series' screenwriter and one of its producers, said that moment had been improvised.
"'Sandy Berger did not slam down the phone,' Mr. Nowrasteh said. 'That is not in the report. That was not scripted. But you know when you're making a movie, a lot of things happen on set that are unscripted. Accidents occur, spontaneous reactions of actors performing a role take place. It's the job of the filmmaker to say, 'You know, maybe we can use that.'
"The producers and writers of the movie have said the script was based not only on the commission report but also on two books — 'The Cell,' by the former ABC newsman John Miller and Michael Stone, and 'The Relentless Pursuit,' by Samuel M. Katz — as well as personal interviews. They also say the script was vetted by lawyers, terrorism experts and former Gov. Thomas H. Kean of New Jersey, the commission's chairman, who is credited as a senior consultant to the mini-series."
* The "Million Little Pieces"
settlement
.
"James Frey and Random House have agreed on a settlement with disgruntled readers who sued them for fraud over 'A Million Little Pieces,' the best-selling non-fiction memoir that turned out to be, well, something less than a non-fiction memoir. Here's the story from the New York Times.
"Neither Frey nor Random House will admit any wrongdoing, but readers who bought the book on or before Jan. 26 — the date on which they acknowledged making up a bunch of stuff — will be eligible for a full refund.
"In June, after readers across the country sued Frey and the publisher, the cases were consolidated in federal court in Manhattan. The pact reportedly caps Frey and Random House's payouts at $2.35 million — which includes refunds, legal fees, and a donation to an unnamed charity.
"According to the Times story, it won't be easy to claim a refund. Here are the three requirements, according to sources familiar with the negotiations:
-- Readers who bought a copy of the book on or before Jan. 26 must submit proof of purchase (e.g., a dated receipt).
-- Hardcover buyers ($23.95) must submit page 163 (chosen at random); Paperback buyers ($14.95) must send in the front cover of the book; Audio book purchasers ($34.95) buyers will have to send in a piece of the packaging; E-book purchasers ($9.95) must send in some proof of purchase.
"They will also have to submit a sworn statement that they would not have bought the book if they knew that certain facts had been altered."
* Check out the DC band
Kittyhawk
.