just got back from a dream attack
that took me by surprise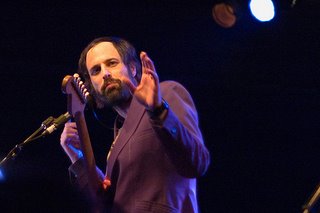 david berman March 2006
UPDATE (Friday): Charlottesville was magical. Soi Disantra has the setlist and some comments on the Charlottesville show. Off to NY.
* Off to the Joos' shows in Charlottesville and NYC, check
here
for reviews of these shows.
* Watch the Jeff Krulik short
King of Porn
, about former Library of Congress administrator Ralph Whittington, who has possibly the world's largest private collection of porn. Other great Krulik shorts, including the fantastic and famous "Heavy Metal Parking Lot" at the link.