we're all here chewing our tongues off
waiting for the fever to break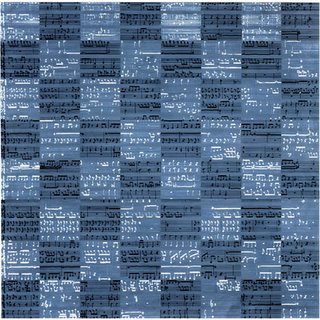 john cage, chess pieces, 1944
poems by ellyn maybe:
Myth
I wanted to feel the music of your shoulders
Watch the tension of C.D. turn to 8 track
I read your nonfiction – if that's not a crush, what is.
You live twenty years away from Richie Havens turning up at a café.
I watch the liner notes of your wrists like a fortune teller.
Jerome Robbins choreographs your neighborhood with a pale peony.
I heard there's a tree in Washington Square Park dripping with handcuffs and a noose.
Phil Ochs sings of the cobwebs of contradiction
Did you ever wear sandals?
did you hold a megaphone?
When did you start wearing cufflinks?
When's the last time you played a Fugs song?
When's the last time you kissed a girl who memorized Bob Dylan's bootleg releases?
When's the last time you used groovy as a verb?
When's the last time you hummed a Rodgers & Hart song?
When's the last time you went to Kim's Video and rented Hair?
How many roads fork into most traveled?
The asphalt is pinstriped.
1/4 of the time I don't know what decade I'm in.
I watched you watch the parade.
I'm the one who whispered in your ear "the Army/McCarthy hearings aren't available on DVD."
I'm in the park feeding the pigeons bread and circuses.
Come midnight, I watch Michelangelo leaning out of a helicopter – he has quite an eye for astronomy.
Every night, Lord Buckley leaves Café Wha.
Every night Walt Whitman & Allen Ginsberg fly like Chagall above your window.
One night I tagged along with my flailing trampoline.
I tried to visit you like Frank O'Hara's sun.
You drew the blinds.
You took away my yellow.
Suddenly a confetti of tangerines fell from the sky, labeled hand picked by Icarus.
I ate till I was sticky.
It Was Like a Date
he held doors open for me
he carried my books
he let me order first
I looked into his eyes
my stomach was a butterfly museum
we got to know each other better
I wondered if I'd see him again
a calendar shed history onto the carpet
we talked about music
silence sat atop the napkin dispensers to absorb
the shy ingredients
we sat by a window
we finished each other's exclamations
we walked through centuries to get there
the trees changed seasons
vulnerability - the soup of the minute
we found sunflowers in each other's ears
we crossed the streets our heroes lived on and
sung their eternity
there were angels in the salt and pepper shakers
I felt like upside down dancing
more a Chagall bride than a woman
more a woman than usual
of this I realized it resembled love.
Untitled
Do you fear me cause I wear a purple friendship bracelet?
Do you fear having me as a friend?
Are you afraid to introduce me to your grandparents?
The only perfect thing about me is my perfect lack of confidence
does that freak you out?
I'm fat. How does that sit with you?
I wear political pins does that bother you?
I'm a bookworm. Does that depress you?
Are you terrified cause i've been bas mitzvahed
Are you scared cause i think spiders are sacred?
I'm left handed, ooooooooooooo No comment.
Do you worry about me cause i'm a virgin?
Cause i'm loud and sometimes embarrassing
are you wary of spending time with me?
I know where the feminist bookstores are in a whole bunch of states
Does that make you tremble?
People think i'm younger and older than i am
Does that reflect badly on you somehow?
I don't always comb my hair
can you hear it coming?
Is it my ugliness or beauty that frightens you the most?
Are you afraid of me cause i'm human?