lots of details to discern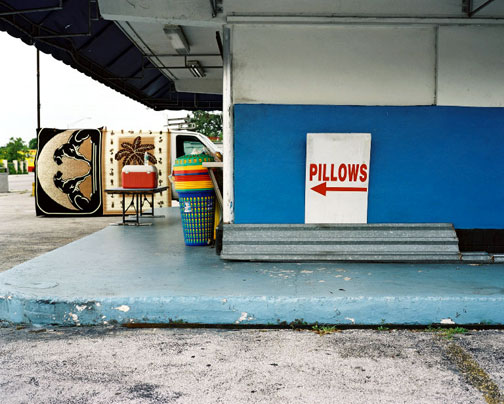 pillows, by
sara
padgett
.
related
: Making Room Magazine
interviews
sara padgett.
*
March Madness
: Drag City newsletter provides details of upcoming!!! Joos shows:
"DRAG CITY and Marvin Bunch Management is pleased to announce: The Silver Jews: Love With The Lights On / Ballroom J Tour/ 2006
For the very first time the Silver Jews will be bringing their dumbfounding psyche-theistic humanist hawk rock to the streets of specially selected 'Power Cities' nationwide this March.
Each tour stop will include:
- A fiery oratorical performance, as Bob Nastanovich reads his challenge 'Address To the Men of This Town'
- 'Professional style' multimedia stageshow
- Country Comedy by Kevin Guthrie and Corny Crow
- Show co-hosted by the lovely Cassie Berman
- Along with all the love songs, parables, and slang you expect from Crook and Chase -- I mean the Silver Jews!
Like a terrific looking galaxy cooling off in deep space, the Silver Jews have often seemed remote over their fifteen years of not touring. Even to themselves. Wars have been fought, generations have been born, cities ravaged and governments overthrown in the wake of the 'Dime Map of the Reef' 7 inch.
With that in mind, David Berman cautions all potential ticket buyers 'don't expect the Blizzard of the Masterminds this March. Think more along the lines of the Theatre of the Nephew.'
Bob, the confident road veteran, cuts him off. 'We're going to show the experts how it's done.'
'Buyer beware,' whispers David and the phone goes dead.
Charisma, folks! Have ya seen any lately?"
-- power cities soon to be announced.
* Top Ten
conservative idiots
. excerpt:
"10. Ann Coulter
And finally, Ann Coulter lasted about fifteen minutes before packing up her speech at the University of Connecticut last week - she was booed off the stage by students.
Not surprising really, considering that one of her best lines of the night was: 'I love to engage in repartee with people who are stupider than I am.'
I guess that explains why she's on Fox News all the time."
* "There is no greater sorrow than to recall in misery the time when we were happy." -- Dante