how can you trust someone you know can't trust you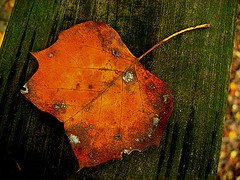 first to fall, by
dronepop
* Jack Nicholson set to release
Passenger
. excerpt:
"Jack Nicholson calls The Passenger his `most vivid filmmaking adventure. It's hard to imagine a film that has been written about more and seen less than Nicholson's The Passenger. One of the enigmatic masterworks of modern cinema, the 1975 Michelangelo Antonioni movie has been out of circulation for years -- it has never been on DVD and was only briefly available on video in the mid-1980s."
...
"Actually, the real thanks goes to Nicholson, who not only stars in the film but is its longtime owner, having acquired the picture from MGM in a settlement with the studio after a film Nicholson had been hired to star in fell apart. He had kept The Passenger off the market until Sony convinced him they would give it a classy send-off. For years, critics have swooned over the film, writing themselves into knots grappling with the movie's portrayal of a man's struggle with spiritual ennui. But having spent months making the film in a variety of locations, notably Barcelona, London and the remote desert of Algeria, Nicholson has vivid memories of its development, especially the weeks he spent in the desert, three days away from the nearest city."
...
"'I've never been that far from civilization, before or since,' Nicholson told me the other day. 'We lived in thatched huts out in an oasis in the middle of the Sahara desert. It wasn't unusual to have these huge sandstorms where everything would be covered with this fine pink sand. I can still see Michelangelo walking in the sand, with the wind blowing, picking out shots that he wanted to get.'"
Nicholson makes it sound more like an adventure than arduous work. 'It only takes a day to get used to the flies on your nose,' he said, lighting the first of three cigarettes he has carefully lined up on a coffee table. 'The Italian crew was serious about eating, so we'd have good food every night, get high and look up at the sky. The first night felt very eerie, because it was so quiet. I didn't know it at the time, but it was the most vivid filmmaking adventure I've ever had.'"
* Chessboxing:
the sport of the future
? excerpt:
"The brainchild of Dutch artist Iepe Rubingh, chessboxers alternate between board and ring, engaging both brains and brawn through 11 rounds (four minutes' chess, two minutes' boxing), to see who comes out on top. Contests are won by checkmate, knock-out, retirement, exceeding the time limit at the board or a refereeing decision. If the chess game ends in stalemate, the highest scorer in the boxing rounds wins. Ties are won, for no apparent reason, by the player with the black pieces."
...
"Sound like comic book stuff? It is. Rubinghe took the idea from Enki Bilal comic Froid-Équator, set in 2096 and which sees inhabitants of a ravaged planet competing in various games, among which chessboxing features. Dilschneider, or 'D', as he's known in the sport, helped Rubinghe develop the idea after meeting him at a party three years ago. After three years devoted to promoting the sport, he became a fighter seven months ago, competing in the WCBO's first European Championship earlier this month. He lost to Bulgarian Tihomir 'Tigertad' Titschko in the ninth round."
...
"And the sport could land a whole heap of credibility if rumours that Vitali Klitschko and Lennox Lewis are interested turn out to be true. 'We would love that to be the case,' enthuses Dilschneider. 'We have been trying to get hold of the Klitschkos for a year and a half, because they are also great chess players, but we have not been able to. If they wanted to do it, we would love it. But it is maybe just internet gossip.'"
"Whatever the truth, chessboxing has certainly got people talking. What started as an art show is drawing in the bold and the curious alike, and its founders are determined to make a success of it. 'Chessboxing has no limits,' says Dilschneider. 'It breaks down barriers. We're working on a chessboxing revolution worldwide. Anything is possible.' It's fighting talk all right."
*
in oak, in elm
recommends channel 101's
Yacht Rock
. we do too (the batman spoofs are pretty good as well).
* Curling gets
naked
.