like a rabbit freezing on a star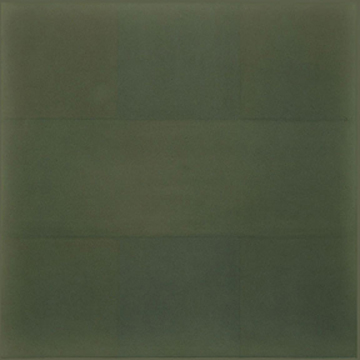 Painting, 1954-5, by Ad Reinhardt
from
the introduction to "
City Money
" by lewis macadams jr.
"the best books, the most alive and fresh books, don't come out of the publishing houses, they are published by the poets themselves, or by friends of the poets. Shakespeare got 'published' that way, and so did Pound, and Whalen, and Allen Ginsberg and John Ashbery and me and the poet down the street whose book I'll find tomorrow at Ed Sanders' Peace Eye or City Lights Book Store or somewhere. It's a lovely idea, this kind of publishing, it's friendly and it's refreshingly arrogant too." -- ted berrigan 10 april 1966
poems
from
"
City Money
"
Your Ass
I study a deep, green painting
and dream of 'your ass'
I am sitting in this sidewalk cafe
trying to master
the lost music of Hank Johnson
Anything arbitrary is tough to choke down
a brown tin ashtray, black coffee
empty Greek cigarette pack
someone is here
he must have come down alone
wanting a drink of water
it is dangerous, he hoped
to write the new language
it is like a stringy westerner
from down the line
singing alone
the music of the country
doesn't "flare"
it sidles up like need
bow-legged
and coughing
it's as if there were a cow pony
behind me
he cries and is saying
the only word
he knows in my language
"your ass"
and it was taught
by Hank Johnson
Even that
saving grace
is now gone
wandering through the crowded room
bowing, awarding
the correct change
so being swallowed
like the old west itself
and the obscenities and cold water
of Hank Johnson
report
traffic is backed up in my head
a houseboat, a trailer with linoleum floors
flung down on the turnpike.
we are all weatherbound
and the eastbound lane
has grown over with your old friends
our exit is the Avenue of the Lord
(that was the city
and we didn't like it or care)
right there, on the streets
is calamity. face it.
you are in your own car
you call it freedom
my opaque car is battling.
spells are being set on it from above.
american express
no, none
of your friends
"fascinate" me
do you want to settle down?
not have a "house"
but snore, like flares
echoing through the grand canyon
"splendide" comes over the radio
it's the music of France
and about time,
it is pleasant to run
and then stop. although
betting on the outcome is too sure a trap
you're slow
and I always win.
We can call ourselves "maurice"
after the god of boutonnieres
who does that slow kitchen shuffle
we, because of this
will never have "impressions"
we'll be on our heads
mouth full
and salt pouring somewhere
the outcome. sure, as predictable as eggs
the heat will end. will get mean, kill bugs
wait for the mail for the first time
but the letters will be plain
we can never understand the words
or what they intend for us to do
mock june
this fuzzy afternoon
the edge off the street corners, spring
wandering
in and out of Thompson Square
the bus hustles around the corner
shaking up air it is only March 27
chilly store windows
a garbage can chunked with cabbage
and cold bonnets, beer cans
when I see you you make me
believe it's warm out open the window
I'm righteous now marching
down 8th street, the pretty girls coats
turned up tightly walking by like delicate mansions
poem
new york in restaurant, it's
rainy late October afternoon
tumbler cracking with ice & warm bourbon
everyone mumbles, their fur hats
I am smothered with sympathy
I must bat your head
fly out at the multitudes
(great dreams)
and take all your money
this is my simple two-part mind cracking
talking, out at me from earth outside, soaked
and turning in business. Berlin, the populace hums our song