he's just a hero in a long line of heroes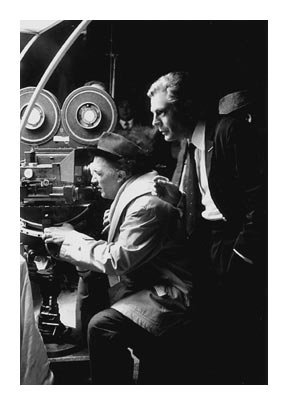 Frederico Fellini and Marcello Mastroiani, Cine Cita, Rome, June 1962
Three poems by Robert Creeley:
The Changes
People don't act
like they act
in real life
in real life. They
are slower
and record the passive changes
of atmosphere.
Or change themselves
into green persian dogs
and birds.
when you see one
you know the world is a contrivance.
It has its proverbiality.
People are poor.
Chasing the Bird
The sun sets unevenly and the people
go to bed.
The night has a thousand eyes.
The clouds are low, overhead.
Every night is a little bit
more difficult, a little
harder. My mind
to me a mangle is.
The prejudice
There is a despair one comes to,
awkwardly, in never having known
apple-breasted women.
But that time was inapproachable
when I was younger
and now am older.
O is that destiny,
she said to me.