I feel like Travis Bickle listening to Highway to Hell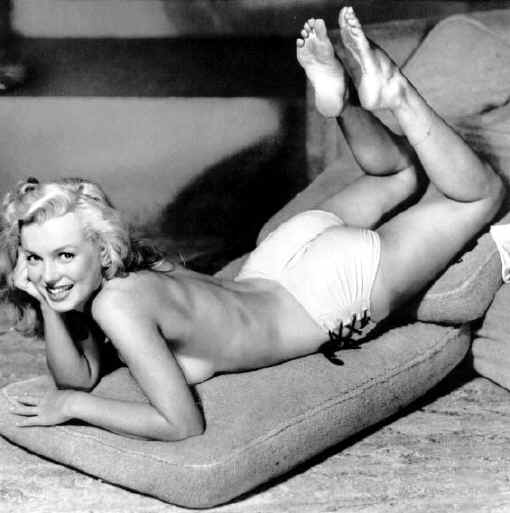 * Today in 1962, Marilyn Monroe was found dead in her home. The "probable suicide" was caused by an overdose of sleeping pills. Monroe was 36 at the time of her death.
* Richard Cohen on
Bush and his flip flops
. excerpt:
"But on other matters, Bush has flipped and flopped with the best of them. As a presidential candidate, he declared himself implacably opposed to nation-building. Now we are engaged in building Iraq and Afghanistan. In Iraq, the cost has been not merely a ton of money, as it was in Haiti and other places Bush said he wouldn't go, but nearly a thousand American lives lost and countless more ruined. Mind you, with weapons of mass destruction all but declared a mirage in the desert, the new -- and sole -- justification for the war is not anything approaching self-defense but getting rid of Saddam Hussein and his regime. This is nation-replacement and nation-building, a total rehab project.
"Bush also declared himself a determined unilateralist, kissing off treaties and understandings and even spurning NATO's help in Afghanistan. Now, though, the unilateralist of old is sending Colin Powell around the world, seeking alms and arms for Iraq. Flip-flop.
"Bush would not negotiate with North Korea. He did. Flip-flop.Bush told the United Nations to butt out of Iraq. Now he wants it in. Flip-flop.
"The president opposed creating the Department of Homeland Security. Soon after, his strong opposition apparently slipped his mind and he flip-flopped his way to an embrace. Bush later opposed the creation of the Sept. 11 commission, but now he cannot thank it enough. He did not want his chief aides -- Condoleezza Rice, for instance -- to testify publicly before it but relented in the face of popular opposition. Flip-flop. He himself would not testify for all sorts of hallowed constitutional reasons and then, of course, did. Flip-flop. He insisted, though, on taking Dick Cheney with him, the functional equivalent of bringing the textbook to the exam -- not exactly a flip-flop, I grant you, but such a blatant admission of ineptitude that I am moved to include it nonetheless. Look, it's my column."
* Bob Weir sums up the 2000 election: "If every Deadhead in the state of Florida had voted in the last election, it would be a very different world today."