The old fortune teller lies dead on the floor
* New
study
which "tested the premise that punishment for cannabis use deters use and thereby benefits public health" showed that "with the exception of higher drug use in San Francisco, we found strong similarities across both cities. We found no evidence to support claims that criminalization reduces use or that decriminalization increases use."
* The greatest album covers
that were never made
. [via
Il Cavallo Cattivo
]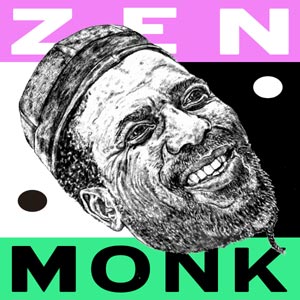 * The Nation on
how black's votes disappear
. excerpt:
"On October 29, 2002, George W. Bush signed the Help America Vote Act (HAVA). Hidden behind its apple-pie-and-motherhood name lies a nasty civil rights time bomb.
...
"If you're black, voting in America is a game of chance. First, there's the chance your registration card will simply be thrown out. Millions of minority citizens registered to vote using what are called motor-voter forms. And Republicans know it. You would not be surprised to learn that the Commission on Civil Rights found widespread failures to add these voters to the registers. My sources report piles of dust-covered applications stacked up in election offices.
"Second, once registered, there's the chance you'll be named a felon. In Florida, besides those fake felons on Harris's scrub sheets, some 600,000 residents are legally barred from voting because they have a criminal record in the state. That's one state. In the entire nation 1.4 million black men with sentences served can't vote, 13 percent of the nation's black male population.
"At step three, the real gambling begins. The Voting Rights Act of 1965 guaranteed African-Americans the right to vote--but it did not guarantee the right to have their ballots counted. And in one in seven cases, they aren't.
...
"So there you have it. In the last presidential election, approximately 1 million black and other minorities voted, and their ballots were thrown away. And they will be tossed again in November 2004, efficiently, by computer--because HAVA and other bogus reform measures, stressing reform through complex computerization, do not address, and in fact worsen, the racial bias of the uncounted vote.
"One million votes will disappear in a puff of very black smoke. And when the smoke clears, the Bush clan will be warming their political careers in the light of the ballot bonfire. HAVA nice day."