Let's Go Way Back to the Ancient Times
In 1987 or 1988, almost half a life ago, I and a high school friend attended a taping of the
Morton Downey Jr. Show
, at the Channel 9 studios, in Secaucus, New Jersey. Recently, I made a few still shots from the videotape: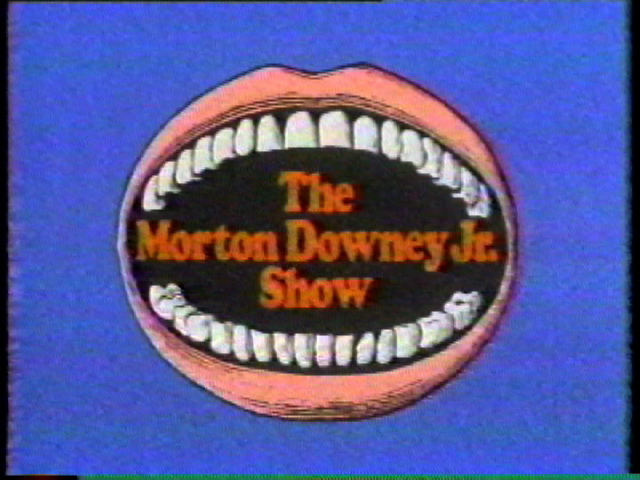 The famous icon.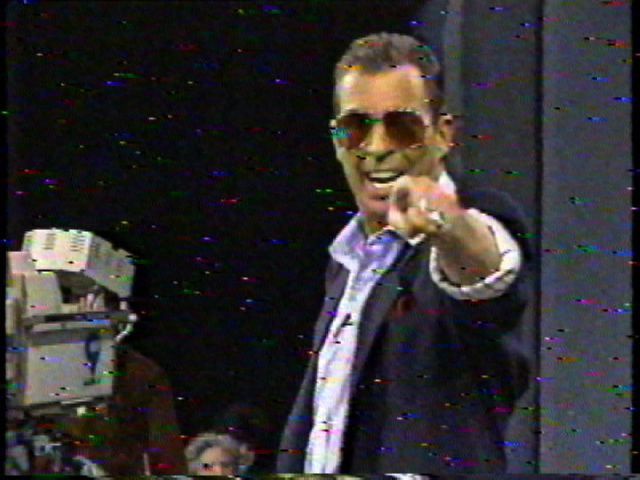 "We'll be right back."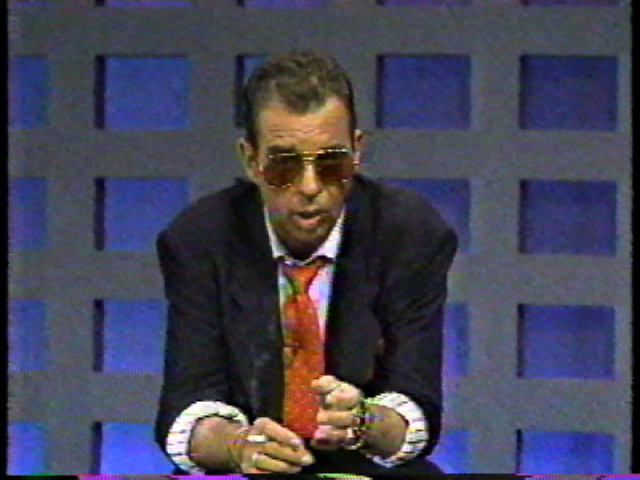 Mort chain smoked thoughout each show and ended up dying of lung cancer in 2001.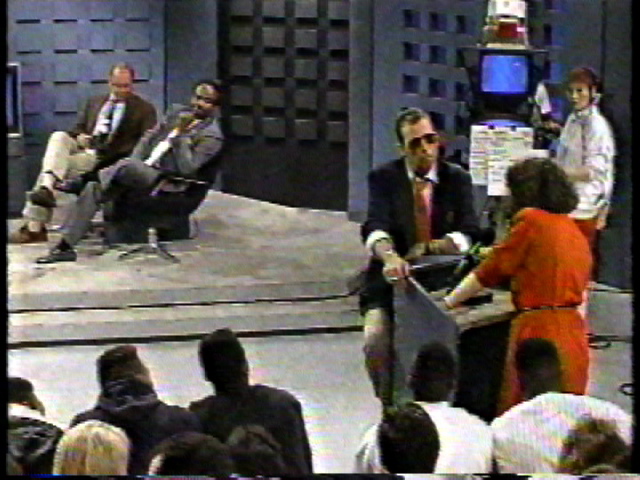 Many in the crowd donated money so the guy wearing khakis, who was from Scarsdale, New York, could buy some socks.
One of Mort's guests that night was Brooklyn Civic Counsel Member Myrdle Whitmore.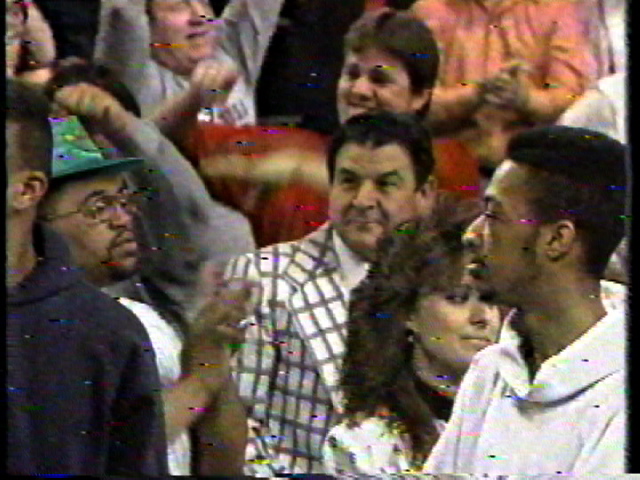 Nice coat.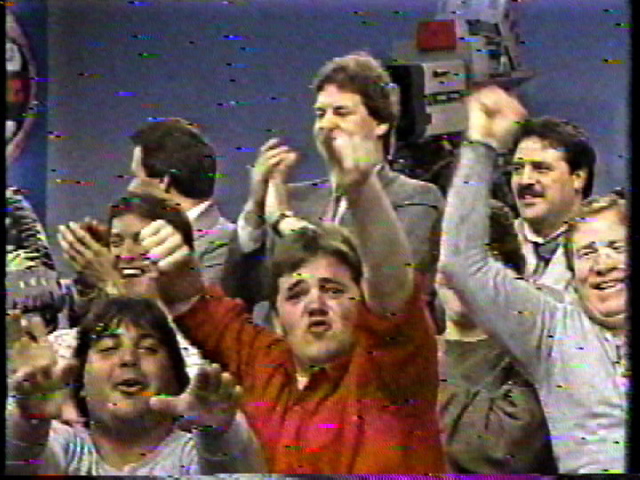 New Jersey and you, perfect together.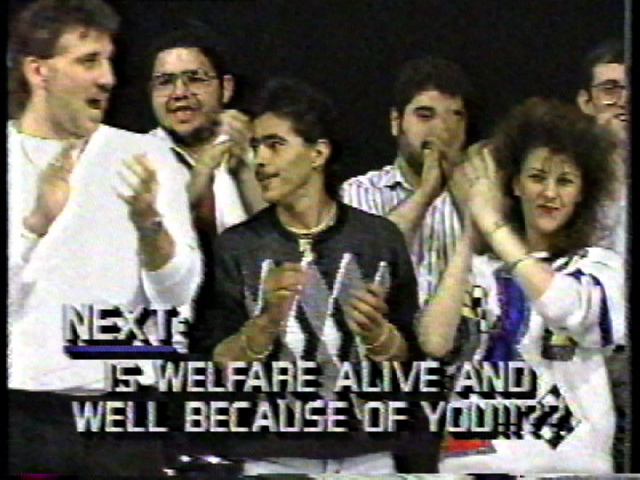 Bad sweaters, big hair, and gold chains. Jersey.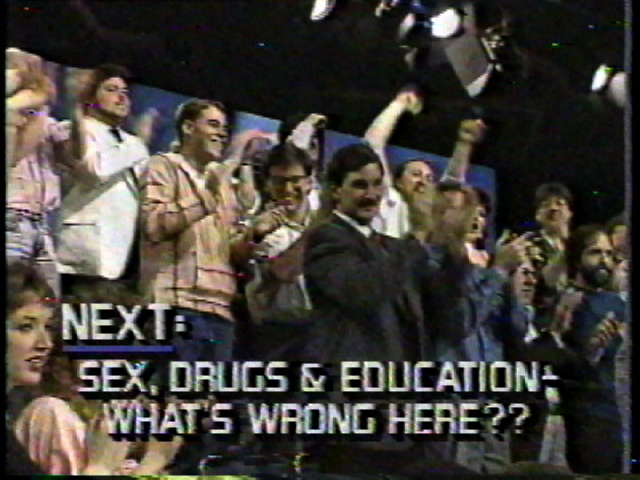 This is a shot of my friend and I. This was the only time I ever wore the baja shirt I have on in the picture.
Born Sean Morton Downey Jr. on Dec. 9, 1933, the son of singer Morton Downey and dancer Barbara Bennett grew up in privilege, attended military school and earned a marketing degree and a law degree.
As a young man he held a number of jobs, including special assistant on Capitol Hill, businessman, author, radio host, singer and songwriter. Among his most successful songs were the 1960s surf hits "Wipeout" and "Pipeline."
He also appeared as an actor in such TV shows and movies as "Tales from the Crypt," "Meet Wally Sparks," "Revenge of the Nerds III," "Predator II" and the new "Rockford Files," before he obtained his own show.