Become Exactly Your Limits and Possibilities
Riding home from the weekend wedding trip (congrats to chuck and amalie, and thanks for such a great time), we were listening to the Tyde's version of Pavement's "perfect depth" and commenting on how nicely the Tyde added to the end of the song, making it more of their own whilst paying homage to the pavement sound, when for some reason a car decided to pull out of the discount cigarette shop on to the highway as we drove by.
some skilled driving by GB saved us from serious damage (some minor driver's side denting - though I thought for sure we would be pushed into the guard rail, causing lots of damage and possible injury), and thankfully nobody was hurt. the other car, whose driver (a 21 year old driving his girlfriends car) was wearing a t-shirt like this,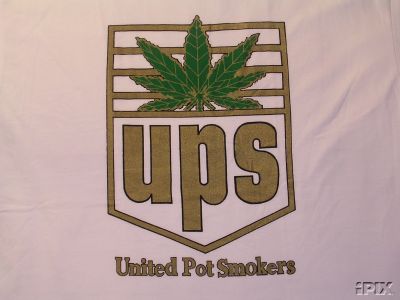 had its front bumper ripped off and sent twenty feet from the car. certainly he was very glad to hear the police didn't need to come to the scene as nobody was hurt and the cars both were driveable.