I wish all interviews were like this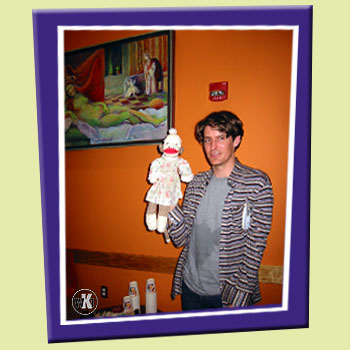 Steve Malkmus Personality Profile
[via
tim thompson
]
Excerpt:
Word Assciation:
Interviewer = SM response
a. Paleontologist = Skull fracture
b. Nascent = Birth Canal
c. Oblique = Moon Crescent
d. Smoke = Wind
e. Musician = Jerk
f. Reunion = Doors
g. Rendezvous - bad tv show
h. Popular - Nada Surf
i. Semi - Popular - Nada Surf
j. Unpopular - The Other Guys in the Lemonheads
k. Mothers -- Uh . . .Jimmy Carl Black.
"Note the Frank Zappa reference to the Mothers prompt (Jimmy Carl Black was, infamously, the "Indian" of that group). And note that this interview took place the Friday before Mother's Day. More connection to music than family, or just contextualized within the specialization of the interview? Or was Frank Zappa just mysteriously 'in the air'?"