Junky, the book, is fifty.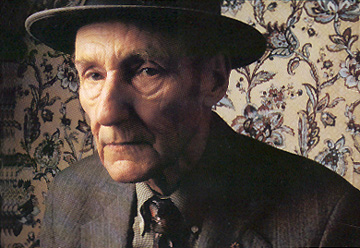 On April 15, 1953, Ace Books, a publisher of pulp paperbacks, released a novel by a writer using the pseudonym William Lee. He was actually
william s. burroughs
, and the novel, his first, was "Junky: Confessions of an Unredeemed Drug Addict." Priced at 35 cents and bound back to back with a reprint of "Narcotic Agent," a memoir by Maurice Helbrant, "Junky" sold 100,000 copies in its first year. His career established, Burroughs (1914-1997), went on to write "Queer," "Naked Lunch" and "The Soft Machine."
In observance of the anniversary a panel discussion, " `Junky' at 50: The Legacy of Burroughs's Most Singular Work," will run from 6:30 to 8 tonight in Room 203 of Butler Library on the campus of Columbia University. Among the participating scholars will be Oliver Harris, a senior lecturer at Keele University in England and the editor of the Penguin Books 50th anniversary edition of "Junky," issued today, which includes the original text recreated from archival typescripts, the author's unpublished introduction and an omitted chapter. [text from the New York Times]
an excerpt
from the book.